There's Living and then There's Living Grand.
At Grand Harbor Golf and Beach Club, our members experience a lifestyle like no other.
Are you ready to start living grand?
Whether playing a round of golf at one of our two beautiful Vero Beach courses, taking a dip in our Beach Club pool, or partaking in a game of tennis, there is something for everyone at Grand Harbor.
Once becoming a member, you'll realize the service, amenities and lifestyle are what truly make Grand Harbor the premier country club of Vero Beach. 
We are pleased to offer a variety of membership offerings to suit your needs and desires.
One-time opportunity to try out the Club for the summertime and start living grand!
Now Accepting Applications Limited availability!
May 1, 2022 – September 30, 2022
Six (6) day priority sign-up to reserve golf tee times
Six (6) day priority sign-up to reserve tennis court times
Not required to pay greens fees or court fees
Required to pay golf cart fees
Unlimited use of the Range
*Summer Members do not receive vertical family privileges
Vertical Family – A Full Member's family would be expanded to include the children (regardless of age), parents, grandparents, grandchildren, and great-grandchildren of the member and spouse or significant other and the spouses of such family members, provided that such family members do not own or lease a residence within 100 miles of the Club.
The Club reserves the right to modify or restrict privileges of family members and establish such rules and policies. Full use of golf, tennis, Beach Club and social facilities.
Six (6) day priority sign-up to reserve golf tee times
Six (6) day priority sign-up to reserve tennis court times
Not required to pay greens fees or court fees
Required to pay golf cart fees
Unlimited use of the Range
Full use of golf, tennis, Beach Club and social facilities
12 rounds of golf 10/15 to 5/15 and unlimited golf from 5/16 to 10/14
Three (3) day priority sign-up to reserve golf tee times
Six (6) day priority sign-up to reserve tennis court times
Not required to pay court fees
Required to pay greens fees and golf cart fees
Full use of tennis, Beach Club and social facilities
Six (6) day priority sign-up to reserve tennis court times
Not required to pay court fees
May play golf as a guest of a member a total of six times a year
EXECUTIVE FULL MEMBERSHIP
Same benefits as the Full Membership
Pays 50% of Full initiation fee in three annual installments and remaining balance at age 50
Pays 50% of Full dues and 50% of capital charge until age 50
Same benefits as the Full Membership
Pays 110% of Full Membership dues
$2,000 credit towards your non-refundable initiation fee if you join as a Sports or Full Member
For more information or to schedule a tour, please contact: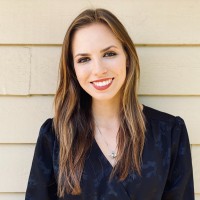 Kathryn Redner
Membership & Marketing Manager